PoltavaOpen
Mobile application - download free of charge
Virtual Tours by Poltava and Poltava region
---
---

---
More than 70 virtual tours in the city of Poltava and Poltava region. All routes are made up of series of spherical panoramas taken from the ground and from the air.
Virtual routes are divided into categories:
Tourist routes
Historical monuments and museums
Aerial panoramas of the city
Theatres and galleries
Business tourism
Accommodation
Food and beverages
Poltava region
---
In the description of the tours presented in the section "Travel routes" you can find contact information about travel agencies and guides.
Each tour has text information and most tours have audio information. Also there is ability to make route on the map from your location to key point of the virtual journey.
By registering in our application you will be able to set likes to virtual tours.
The event posters show you all upcoming events and events taking place in the city and region on the selected date. The event poster contains a poster, description, venue and contact information.
---
---

---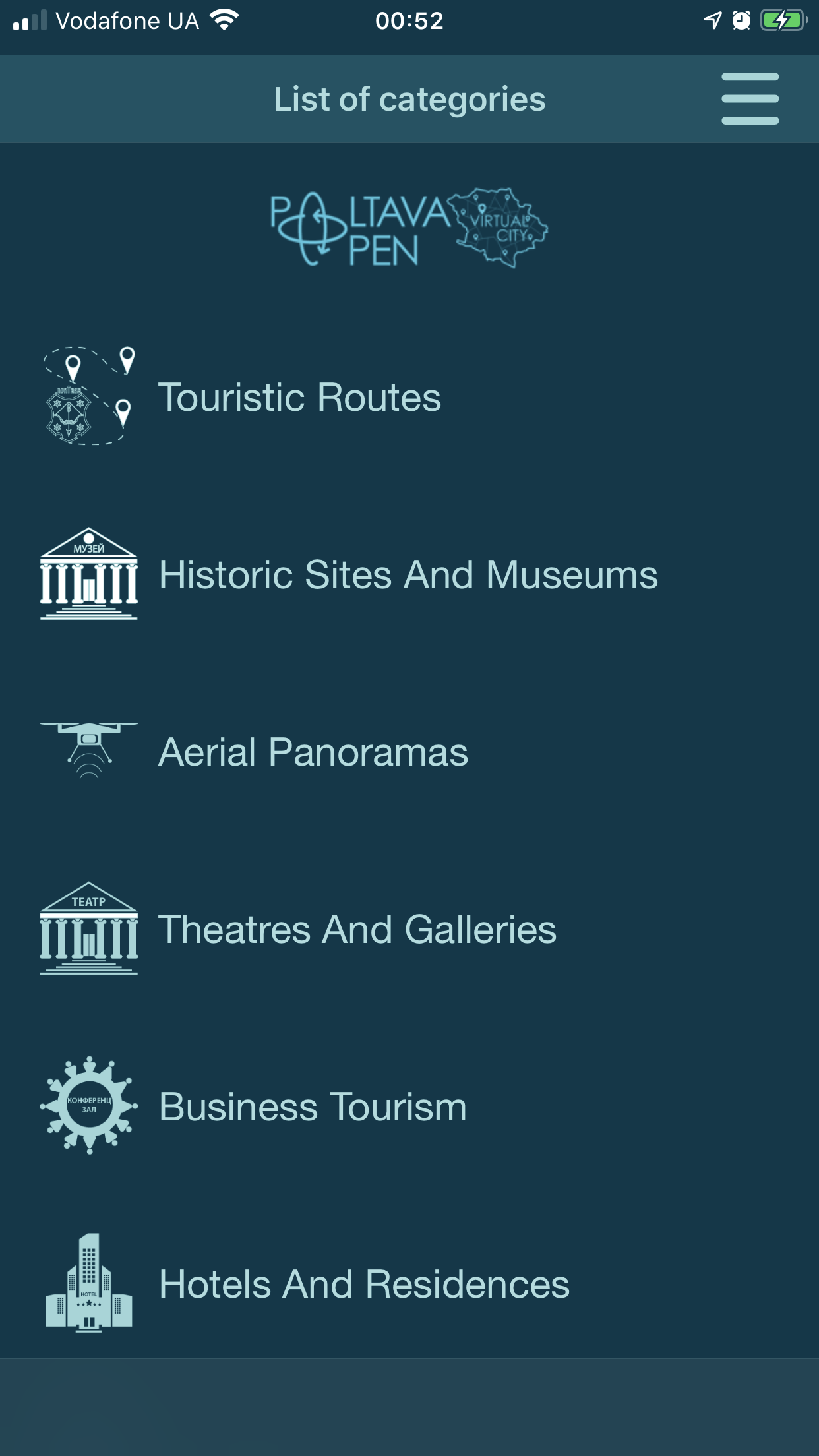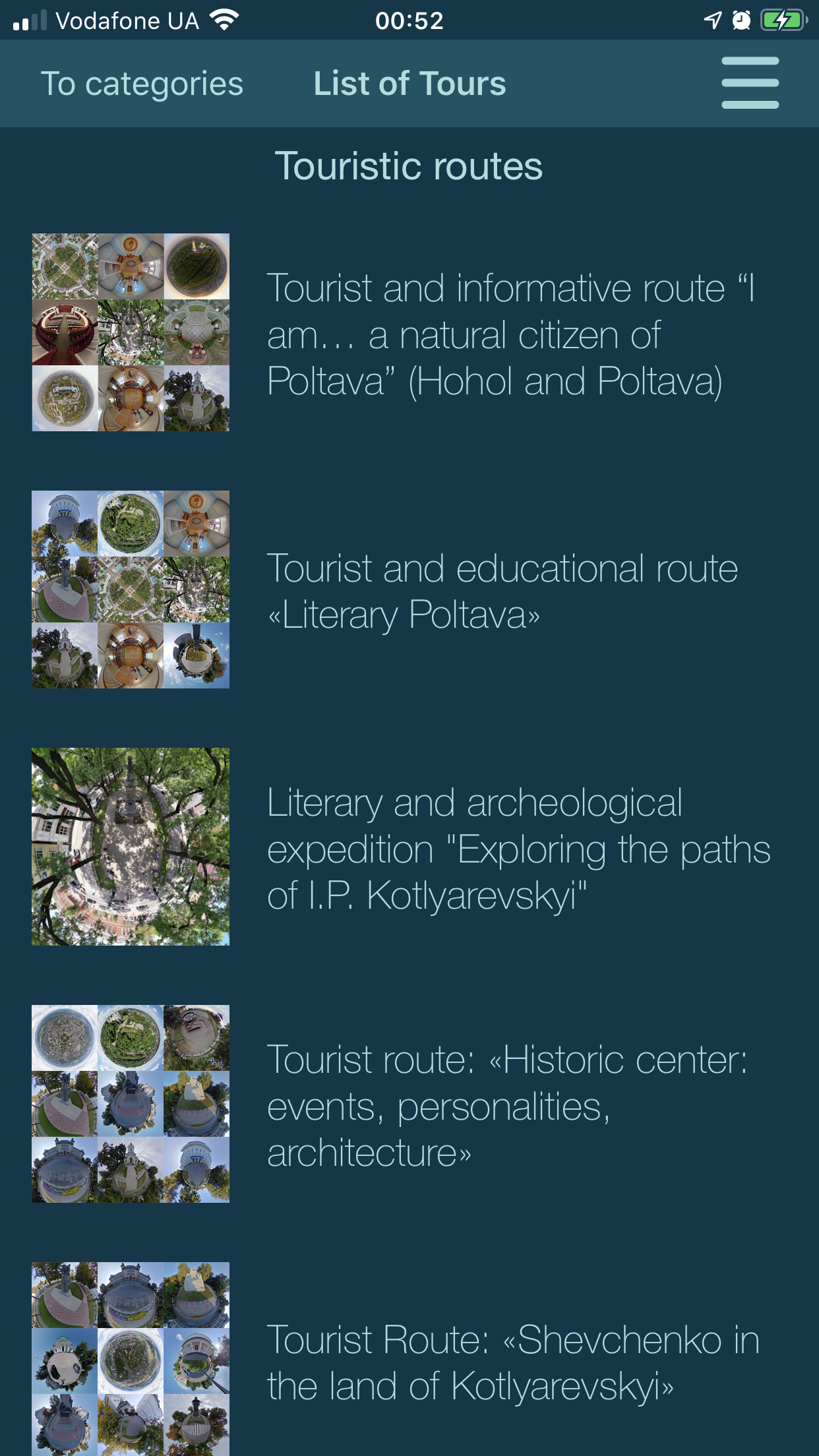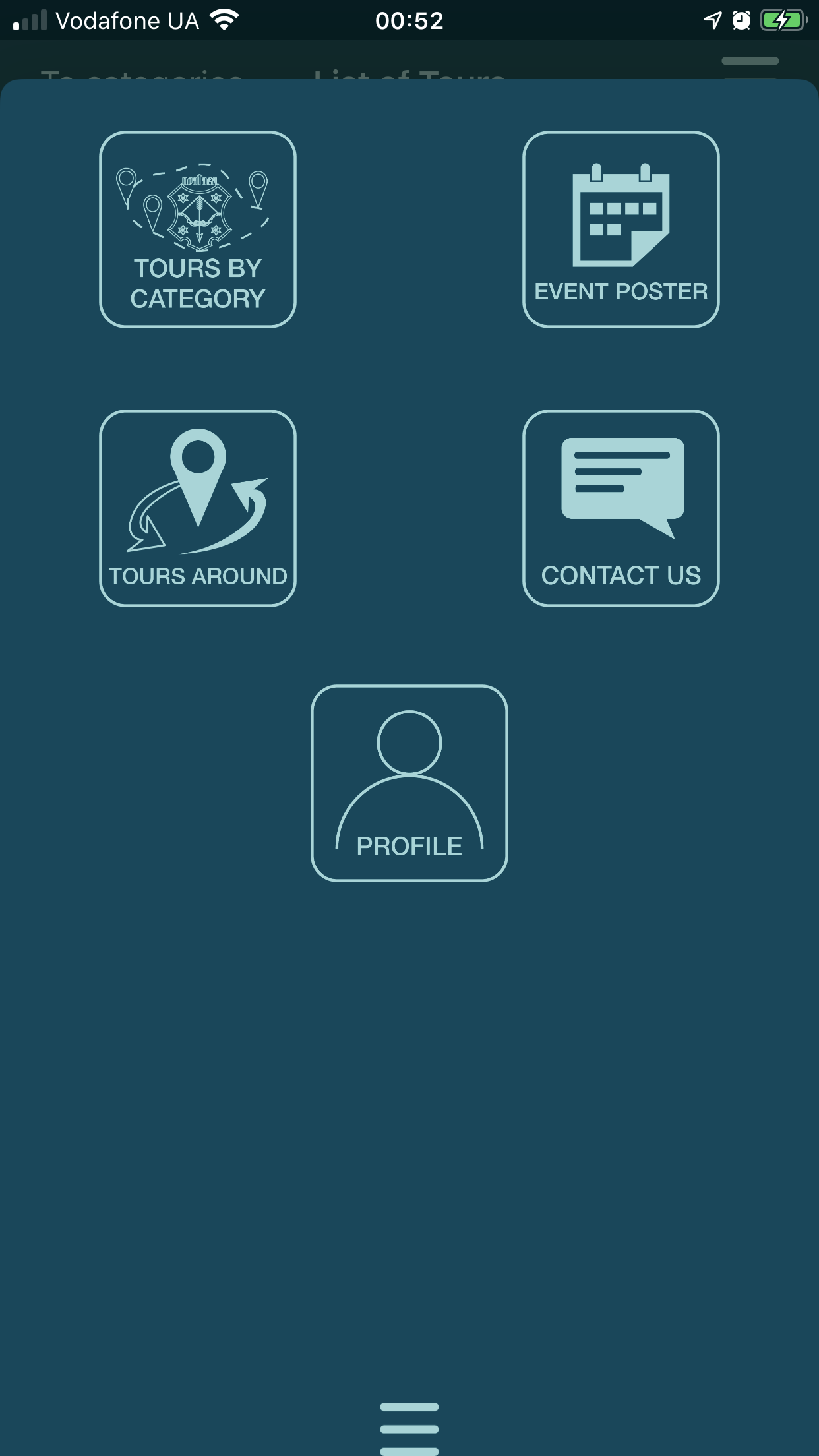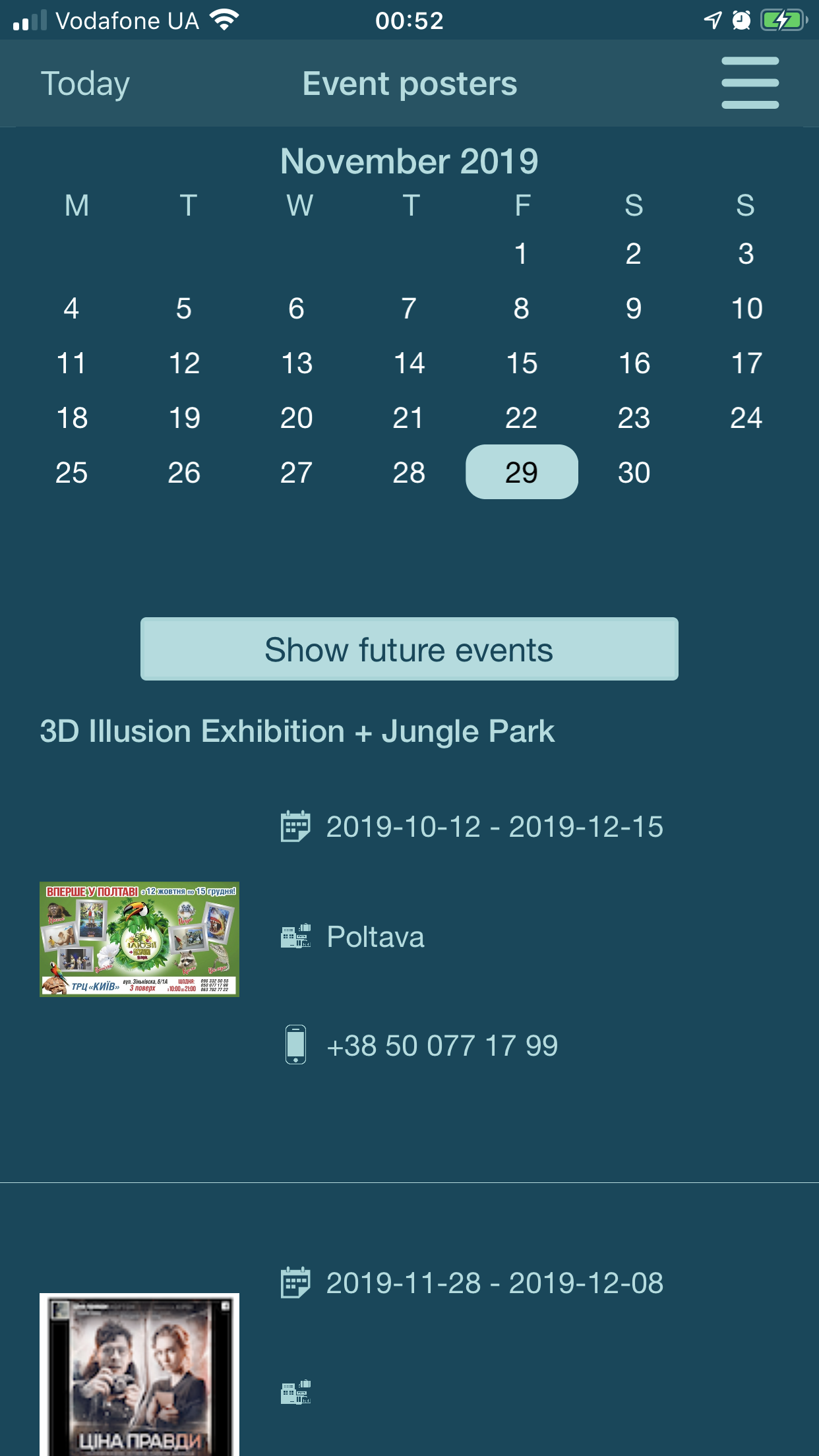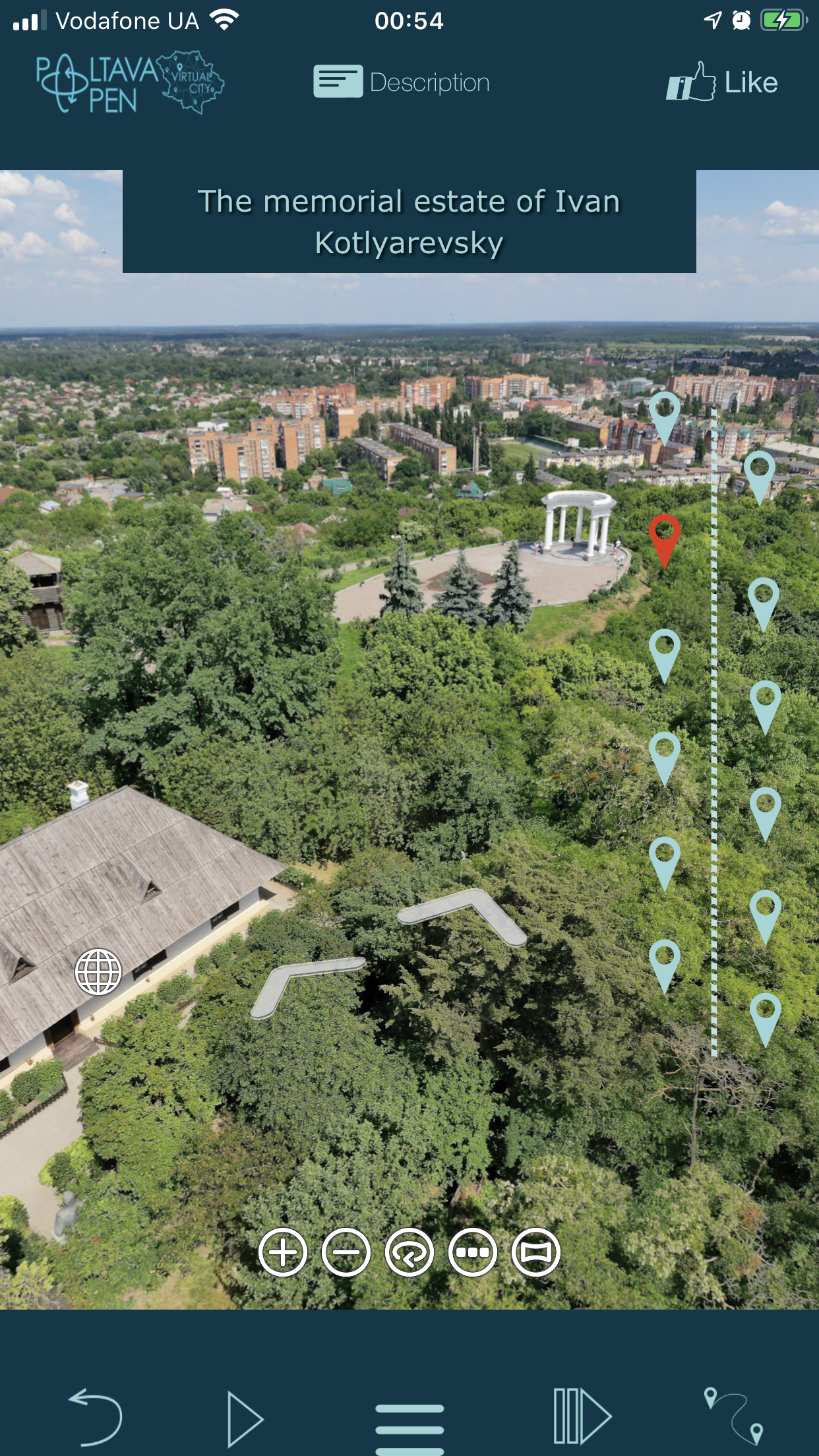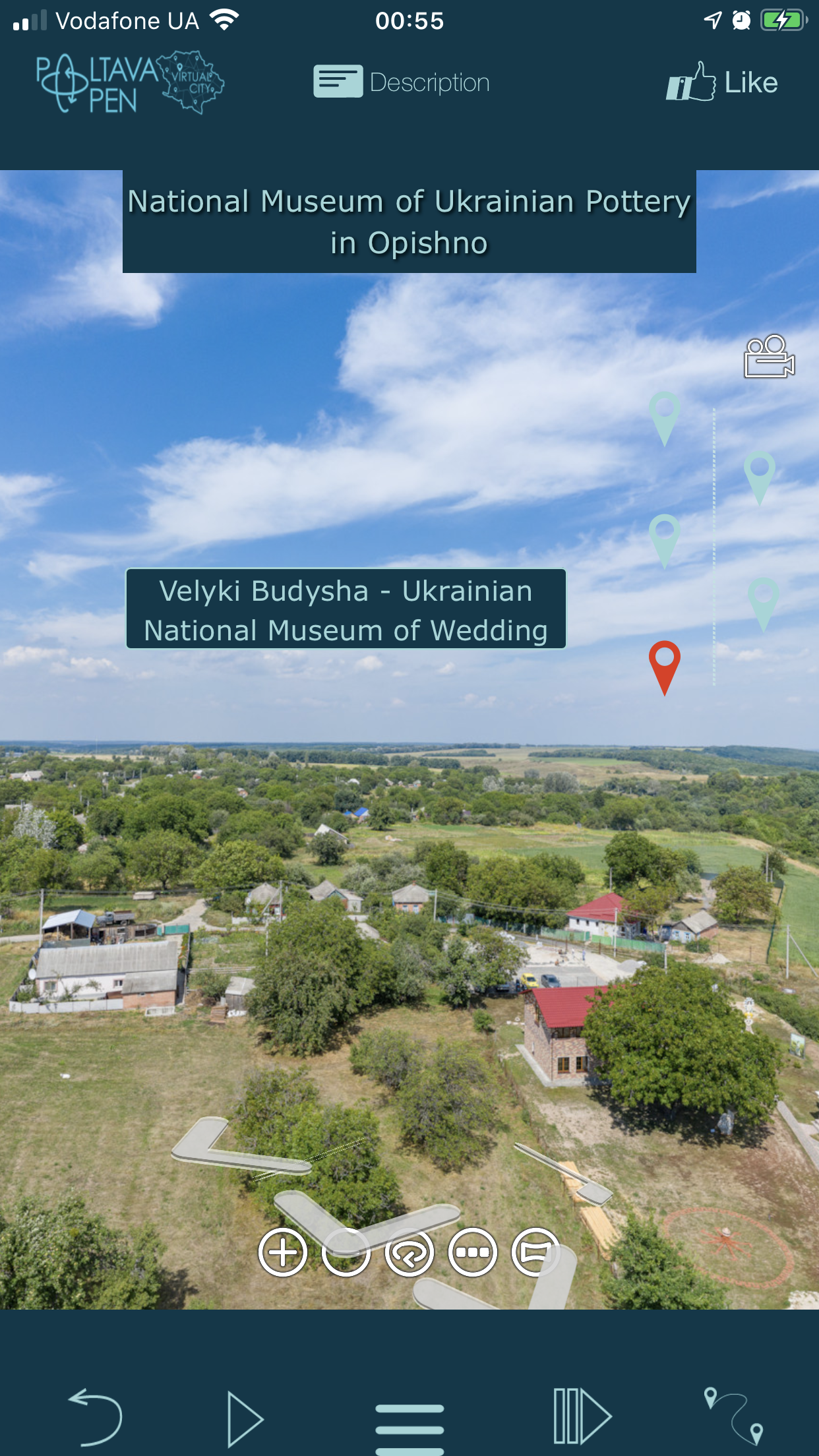 ---
---

---